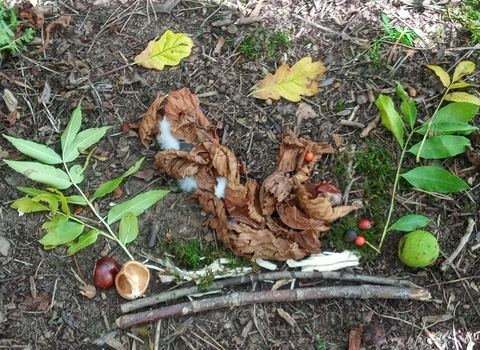 Nature Art Competition
Calling all budding artists…  '50 years of a Nature Reserve'
 
As part of our 50 years celebration event, we are running an art competition with the theme of '50 years of a Nature Reserve'. The competition is open to all ages and you are welcome to use any art materials. Why not bake a dormouse cake or build a Lego diorama of a reed bed? Or you could create a collage hedgehog using leaves collected from your garden. Get creative, send us a photo of your art piece celebrating the theme and you will be entered into the competition to win a prize!
Winners will be announced at the 50th Celebration Event on Tuesday 8th December.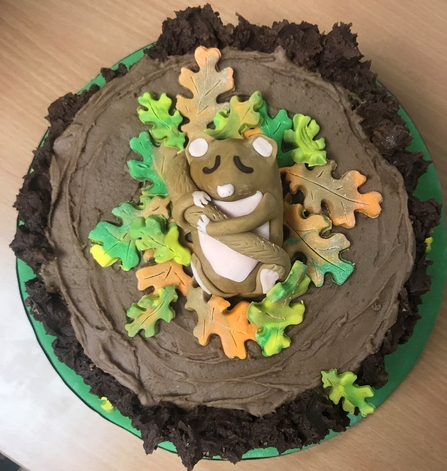 Age categories:
Prizes:
Under 10's – 24 x Crayola Long Coloured Pencils & 24 x Crayola Washable Crayons
10 – 16 - Complete Colouring and Sketch Studio
16 + - Wooden Artist Sketching Set & Acrylic Paint Set
How to enter and Terms & Conditions:
Choose something to make out of any art materials you have. Your art piece needs to be of something that reminds you of Warwickshire Wildlife Trust during its 50 years.
Take a photo of your art piece.  Please do not photograph yourself with it. 
You can send in more than one art piece if you like, each one can be a separate entry, or you can combine them as one entry.
Send your entries to membership@wkwt.org.uk with the title Art Comp 2020. Don't forget to include your name and age so that we know which age group you are entering.
Competition closes at 12pm on Saturday 5th December. Any entry sent after that time will not be entered.
All entries will be shown at the beginning of our 50-year celebration event on the 8th December (see Warwickshire Wildlife Trusts event page for more info) as well as used in the trust's social media and on our website. The three winners will be contacted by email and asked for a postal address. 
By entering the competition, you agree to the provisions of these terms and conditions and to comply fully with them.
If you are under the age of 18 you must have permission to enter from your parent or guardian. By submitting an entry for the competition, your parent/carer/guardian is deemed to have given such consent and to agree to the use of the entry as described in these terms and conditions.
The information given in these Terms & Conditions is correct, but Warwickshire Wildlife Trust reserves the right to change any of it without prior notice. By entering the competition, entrants will be deemed to have agreed to be bound by these Terms & Conditions. Any breach of these Terms by an entrant will void their entry. If a breach has occurred but is discovered after the award of a prize, then the organisers may require the return of that prize.
Have a go and get creative!