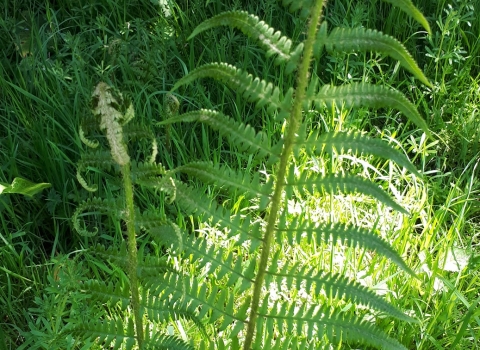 Fancy living a wilder life? Be part of a Green and Healthy Ufton!
Spending time outdoors makes us feel better!
The Green and Healthy Ufton project offers local people the chance to do just that.  
How?
Warwickshire Wildlife Trust will be hosting a series of community events and fortnightly hands on practical sessions at Ufton Fields Nature Reserve (near Southam) to encourage local people to get out and get active.
Funded by Warwickshire Public Health, we will be continuing the success of the project in Rugby, opening up new opportunities for those living in the south of the county to get to know one of their local reserves, meet new people and learn new skills.
Community Events
Community events will include family practical conservation sessions, guided walks, bat evenings, geology events and family fun days.  Keep an eye out on the What's On section of the website and our social media pages for more details. 
Hands on conservation taster days
Practical conservation taster sessions began in May 2019 and run fortnightly on Tuesday mornings (10am - 1pm).  If you live locally and are keen to try something new, we would love to hear from you.  Everyone is welcome and no time commitment is required.  
Your free taster sessions: 
3rd March 2020
17th March 2020
To find out more or to sign up to a taster session please contact Faye Irvine, Wildlife Engagement Officer on faye.irvine@wkwt.org.uk.  
Alternatively, just drop in on the day! We will meet in the car park at 10am, Ufton Fields Nature Reserve, off Ufton Hill/A425, Southam, CV33 9PU.
We run a similar session at Bishops Hill nature reserve on fortnightly on Monday mornings. If you're interested please email faye.irvine@wkwt.org.uk. Or find out more about our new Green Connections programme starting at Leam Valley and Oakley Wood reserves in 2020. 
A Green and Healthy Ufton project is funded by the South Warwickshire Health and Wellbeing Partnership as part of the Better Health Better Care Better Value Programme.