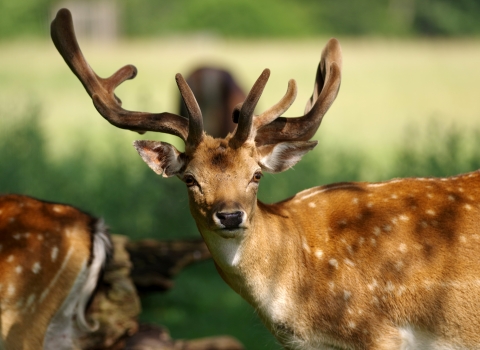 Wildlife advice
Sightings, sick, injured, or dead animals
Seeing wildlife can be incredible, but it can be hard to know what to do in certain situations. Maybe you have come across an injured or dead animal, or maybe you suspect that a crime has been committed. We do not offer a service for the care and rehabilitation of wildlife but our wildlife advice pages will help you know what to do and who to contact if you do find yourself in these situations.
Quick contacts
Injured wildlife
The RSPCA and Help Wildlife's pages carry more detailed advice on what to do with injured birds and other wildlife.
Contact one of the following:
Nuneaton & Warwickshire Wildlife Sanctuary / t: 024 7634 5243
Leicestershire Wildlife Hospital / t: 07951 285366 (Emergencies only between 8pm-8am)
RSPCA / t: 0300 1234 999 (24 hours a day)
Help Wildlife also have a useful map to help find your local wildlife rescue service. 
Wildlife crime
If you witness a wildlife crime taking place, call 999. For a non-emergency, call 101. If you would like to give information regarding a crime anonymously, call Crimestoppers on 0800 555 111.
Only you can decide whether this is a 999 or a 101 call (101 is the non-emergency number to report incidents). If an offence is in progress, you are being threatened or damage is being caused, then that is urgent and 999 should be used. Give the call taker as much information as you have, such as vehicles used, how many offenders, do they have firearms (poaching) etc. Also you will need to give as good a location as you can, especially at night.  However, the most important thing is to get an incident or log number for what you are reporting.
You might be told that there is nobody to send immediately, but ask for the incident/log number. Ask for the incident to be forwarded to the Wildlife Crime Officer and the local beat officer. It is a good idea to do this whether police attend or not. Tell the call taker that this is a wildlife crime and needs to be recorded as such. This last point makes it easier to monitor the number of wildlife related offences.