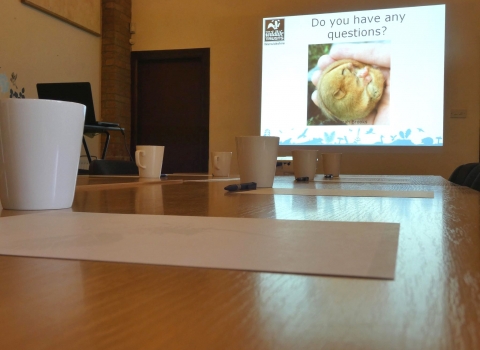 Meeting rooms and venue hire
Brandon Marsh is the perfect venue to host meetings and events. Flexible meeting rooms are available within Warwickshire Wildlife Trust's largest nature reserve; making the perfect venue for combining learning outcomes with team-building and health & wellness activities.
All proceeds go towards Warwickshire Wildlife Trust's charitable objectives; to bring people closer to nature, protect the natural world and to create a landscape rich in wildlife. We can also offer a guided tour of the nature reserve.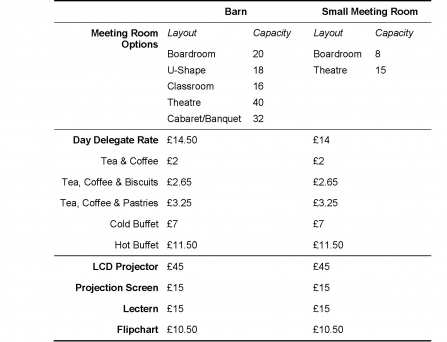 All prices excluding VAT
Minimum price for meeting rooms is calculated by minimum number of delegates. Minimum delegates for Barn = 10; Minimum delegates for SMR = 4
Day Delegate Rate (DDR) includes:
 Room hire
 Free access to our 220 acre reserve
 Free Wi-Fi
 Free use of whiteboard
 Full disabled access and facilities
 Free onsite parking
 Free drinking water
 Complimentary note pads and pens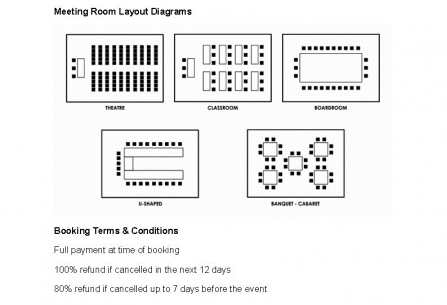 Complete this meeting room booking form
Are you part of a local and/or charitable group? Please see our guidance for pricing local and/or charitable group below.