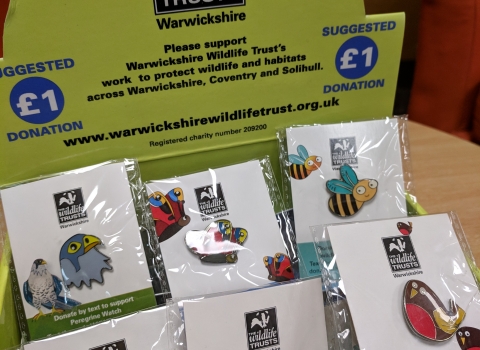 Fundraise
Fundraising provides a vital source of income to help us carry out our valuable work. We're here to help and can offer advice and support to help you make the most of your fundraising and have fun at the same time.
Here's some ideas of how you can raise funds for us: 
Online fundraising
A quick and easy way to raise funds whilst you surf the web or shop online. Raise money for us with the click of a mouse.
Donation Box Volunteers 
Our pin badge boxes and collection tins are a valuable source of monthly income for us and a great a visible presence on the high street. Place one at venues near you such as your local garden centre, pet shop or hotel, collect the money every few weeks and refill with badges as necessary.
We'd love to have more boxes in more sites but really need new volunteers to place boxes! To get involved email fundraising@wkwt.org.uk.
Recycling 
Discarding seemingly worthless items such as stamps and empty inkjet cartridges is throwing away money for wildlife! Recycle your unwanted goods to raise funds.
We're registered with the Fundraising Regulator
The Code of Fundraising Practice and its associated rulebooks for street, door-to-door and private site fundraising outline the standards expected of all charitable fundraising organisations across the UK. The standards were developed by the fundraising community through the work of the Institute of Fundraising and Public Fundraising Association.
Find out more on the Fundraising Regulator website.
Fundraising Volunteering
The more volunteers we have the more money we can raise! Work with the fundraising team to assist with grant applications and to promote the Trust in local communities and develop fundraising initiatives. Check out our current volunteering opportunities. 
To find out more about fundraising, please contact us on 024 7630 2912 or email fundraising@wkwt.org.uk. Or write to us at: Fundraising, Warwickshire Wildlife Trust, Brandon Marsh Nature Centre, Brandon Lane, Coventry CV3 3GW. 
Are you fundraising for us? Let us know! Send your updates and photos to fundraising@wkwt.org.uk. Thanks for everything you do for Warwickshire Wildlife Trust.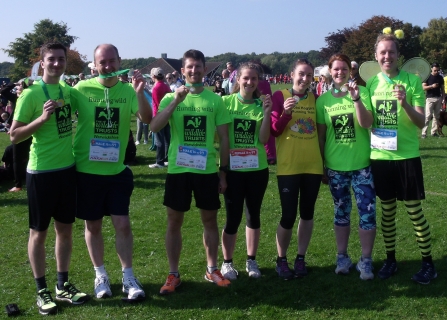 If you are raising funds by entering an event and raising sponsorship you can set up your own sponsorship pages linked to ours so that your supporter can claim Gift Aid (an extra 25p per £1 for us) and the money transfers to us directly saving you time and effort collecting in the pounds!
To use Virgin Money Giving click here and on the right of the page click the button on the left that says 'start fundraising'. Follow the steps to set up your own page.
To use Just Giving click here and on the right of the page click the button on the left that says 'fundraise for us'. Follow the steps to set up your own page.
Keep an eye on our social media channels for any events that we are entering teams for!
If you pledge to raise a minimum of £50 for Warwickshire Wildlife Trust we will supply you with a branded running top to wear! For more details email: fundraising@wkwt.org.uk
Raise funds your way!
Our Fundraising Guide
Our Sponsorship Form
Online Fundraising Platforms

These easiest way to collect sponsorship money and transfer it to us is to use an online fundraising platform linked to our account. These platforms also sort Gift Aid so we can gain an extra 25p per £1 on donations.