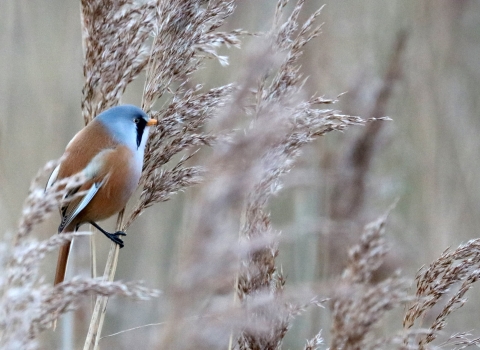 Warwickshire Wildlife Trust
The Trust is established for the public benefit to maintain, establish, enhance or otherwise protect sites to benefit their botanical, geological or zoological interest and to promote, organise, carry on and encourage study and research for the advancement of knowledge and education in the natural sciences.

Warwickshire Wildlife Trust
We are the leading local charity working for wildlife and local communities across Warwickshire, Coventry and Solihull. 
The Trust has worked for almost 50 years to protect wildlife and wild places and to educate, influence and inspire people about nature conservation. We manage many of the best sites for wildlife in our county and are looking forward to celebrating our 50th anniversary in 2020. 
Our work is securing a future for many important habitats and species, which might otherwise be lost. In only the past few years, the Trust has;
Undertaken further wetland enhancement work at Brandon Marsh Nature Reserve, creating the largest area of reedbed habitat in the West Midlands, hopefully securing a future for the bittern, one of the UK's most endangered birds.
Worked tirelessly to secure a future for our county's water vole and otter populations
Maintained and enhanced some of the last remaining ancient woodland habitats left in Warwickshire today
Enabled thousands of volunteers, schools and community groups to take positive action for wildlife in their local environment
Given advice to local landowners on how to manage their land for wildlife.
Campaigned successfully for wildlife friendly development
Inspired thousands of school children through natural play
We see the future of wildlife conservation across Warwickshire, Coventry and Solihull as a Living Landscape. We are identifying key areas to conserve for wildlife; we are striving to enhance them, linking them up across the county in partnership with other land-owners. 
With your help we can create this living landscape, where wildlife can thrive and people are reconnected with nature.