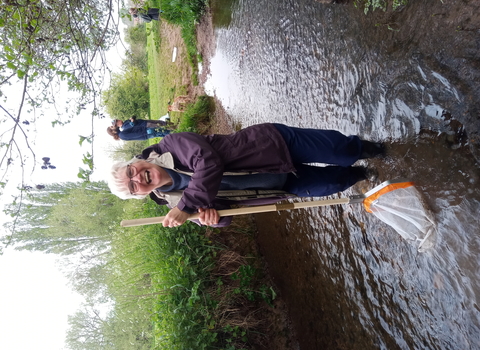 The Sherbourne Valley Project
Welcome to The Sherbourne Valley Project
The scheme aims to reconnect the people of Coventry with the city's river, restore the river for wildlife and complement the growing City of Culture programme linked to nature.
Made possible by National Lottery players, The National Lottery Heritage Fund has awarded funding of £253,600 to help us progress our plans until Spring 2022. We will then hopefully be in a position to apply for a full National Lottery grant of around £1.8 million to deliver a further four-year scheme of projects focused on the river in Coventry.
If you missed our first community meetings, you can view the recordings here. 
Match funding for the scheme has been kindly provided by Coventry City Council, the Environment Agency, Severn Trent, Citizen Housing and Coventry Diocese. Working in collaboration with those organisations, along with others like Historic Coventry Trust and City of Culture, we will be engaging the local community on ideas on how to improve the river and its surroundings for the benefit of wildlife and people.
Have your say by completing our survey
Our Vision
The River Sherbourne runs through the heart of Coventry. We will bring it back to life and back into the lives of everyone in the city. Coventry owes its location, its wealth, and much of its history to the Sherbourne. We will tell its story from medieval times when the river provided food and water, through the industrial period when it powered economic growth, to the blitz when sluice gates ensured water for firefighters to use as the Luftwaffe targeted Coventry.
We will reawaken the river, bringing it back to the hearts and minds of the people. We are working with partners to re-write the future for the River Sherbourne and change the lives of the wildlife and people that live near it. Together we will restore and celebrate its natural, built and cultural heritage for the city's diverse population to enjoy. We will enable people to improve, interpret, share and celebrate all aspects of the river's heritage. We will create new wetlands and change people's impact on and relationship with the river, using innovative engagement techniques.
A revitalised River Sherbourne will change communities in Coventry forever.
Meet the team working to develop the River Sherbourne Valley scheme!
Discover the river!
Discover the River Sherbourne in under 1 minute! This will be series of short films covering different topics.

Funded by National Lottery Heritage Fund