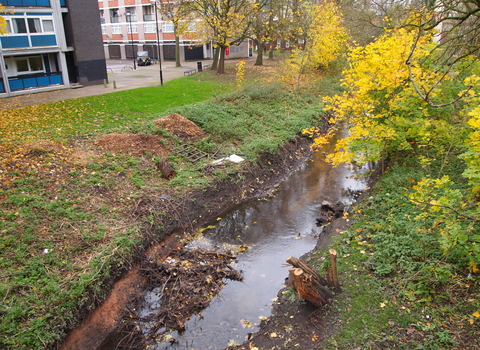 River Sherbourne Valley Living Landscape
We are delighted to have received initial support from The National Lottery Heritage Fund for the River Sherbourne Valley Living Landscape. Made possible by National Lottery players, the scheme aims to reconnect the people of Coventry with the city's river, restore the river for wildlife and complement the growing City of Culture programme linked to nature.
Development funding of £253,600 has been awarded by The National Lottery Heritage Fund to help us progress our plans over 18 months. We will then hopefully be in a position to apply for a full National Lottery grant of around £1.8 million to deliver a further four-year scheme of projects focused on the river in Coventry.
Match funding for the scheme has been kindly provided by Coventry City Council, the Environment Agency, Severn Trent, Citizen Housing and Coventry Diocese. Working in collaboration with those organisations, along with others like Historic Coventry Trust and City of Culture, we will be engaging the local community over the coming months to develop ideas on how to improve the river and its surroundings for the benefit of wildlife and people.
We are currently in the process of recruiting three new roles, which will be funded by The National Lottery Heritage Fund as part of the Development Phase.  More updates will follow on this website and via our social media channels. Watch this space!

Funded by National Lottery Heritage Fund