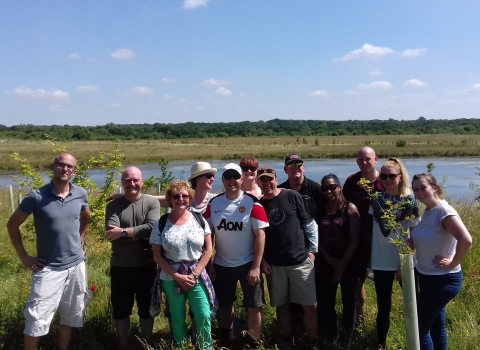 Wild membership
Joining Warwickshire Wildlife Trust allows your company to demonstrate its environmental and social commitment.
Your membership has an immediate impact on the quality of environment in which your employees live and work, whilst enabling you to reach new audiences and engage your staff. Our membership package offers a straightforward solution to companies with smaller budgets, or for those taking their first steps to sustainability.
Together we can help you: 
Attract, engage and motivate your staff.
Raise your profile and differentiate your business.
Make a difference to your local community.
Attract new customers and clients.
Increase your networking potential.
Improve employee health and well-being.
Gain environmental recognition when tendering for contracts.
Fulfill corporate responsibility and environmental policies.
Gain PR opportunities
Get involved with exciting and innovative projects.
 
To find out more, get in touch!
e: business@wkwt.org.uk
t: 024 7630 2912 
Costs start from £300 + VAT per year
You'll be in good company when you team up with us!