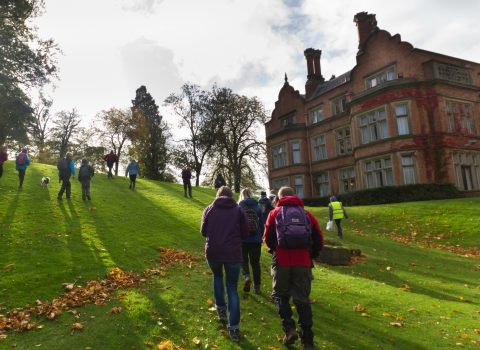 Discover the history behind the hills
Join us on an audio trail of Welcombe Hills
Discover its wildlife and its place in Shakespearean history.
The Welcombe Hills Audio Trail was created in association with  Shakespeare Young Company to mark the 400th anniversary of Shakespeare's death.
Planning Your Visit
How to get to the Welcombe Hills and Clopton Park
There is very limited car parking facilities at the Welcombe Hills and Clopton Park so we would encourage all visitors to use the park and ride facilities located off the A46. Bus services run every 10 minutes into the town centre.
Be Prepared
The Welcombe Hills is a nature reserve and can often be wet and muddy so please come dressed for the outdoors. Sturdy footwear is essential. 
You can find more information about the nature reserve on our Welcombe HIlls reserve page.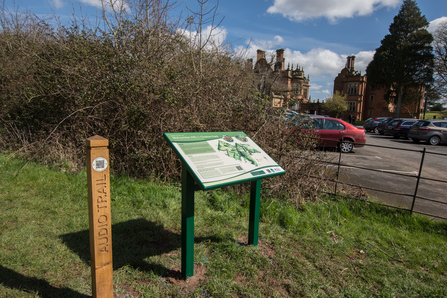 The audio trail can be accessed by scanning the QR codes which are on posts around the reserve or click below to listen...
Part 1: The animals of Welcombe Hills
Part 2: Shakespeare and nature
Part 3: The Obelisk
Part 4: Flora
Part 5: Ridge and furrow
Part 6: Landscape
Part 7: Margaret's Well
Part 8: Swimming pool
Part 9: Trees