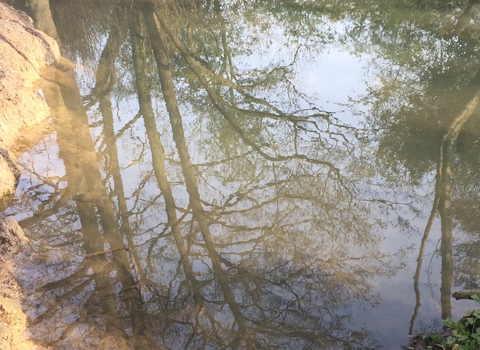 A Wilder Whitnash
This project is now FINISHED, but there are still opportunities to volunteer at Whitnash Brook through Leamington Green Connections. Please read more about the project and get in touch with Kat at Kat.Reay@wkwt.org.uk with any questions or if you're interested in helping to look after this reserve.
The Covid-19 Pandemic had a profound impact on people globally, changing the way that many people spent time and leading some to experience feelings of isolation, loneliness and anxiety. As more people worked and learned at home, stayed more local and exercised within walking distance they had the chance to connect or reconnect with their local green spaces. For many, nature and the wildlife on their doorstop provide solace, balance and a sense of calm during turbulent times. When restrictions allowed, our Wilder Whitnash project offered a range of events to provide opportunities for local people to feel physically, and mentally, better whilst out in nature.
How?
The Nationally recognised 'Five Ways to Wellbeing' show that being active, taking notice, connecting, learning something new and giving back can all be good for your wellbeing. Our events, thanks to funding from the London & Quadrant Housing Trust, provided opportunities for people to do just that whilst at Whitnash Brook (CV31 1YJ) in Leamington Spa.
Hands on conservation taster days
Project funding allowed us to run conservation taster days fortnightly on Wednesday mornings (10am - 1pm) throughout the summer of 2021. We know from our established volunteering groups that getting involved in regular volunteering not only helps local wildlife but is also great for our volunteers. They get active, learn about nature and conservation, meet new people and get a great sense of satisfaction from nurturing our reserves to be as diverse and rich in wildlife as possible. The participants in these sessions made a big impact on this important greenspace as they learnt to use the tools and understand and undertake conservation management on this reserve. Many are now involved in our wider 'Leamington Green Connections' group and continue to put time and energy into helping to manage Whitnash Brook. We're hopeful to have an ongoing local working party on this reserve, eventually led by a volunteer, to continue to look after this beautiful space.
Wellbeing in the Woods: 4 Week Course
On Friday mornings across June and July we offered a course to explore the '5 ways to Wellbeing' at a gentler pace. Participants created some wonderful natural art, took close up photos of nature, explored walking routes around the reserve connecting it to the rest of Leamington and undertook some woodland crafting. Despite experiencing a range of British Weather they enjoyed the chance to meet new people, spend time outside and feel 'refreshed'.
Community events
We also offered two family bushcraft events; participants loved learning to light fires and use 'kelly kettles' and also a "meet a tree" session where people could slow down and engage with these majestic structures.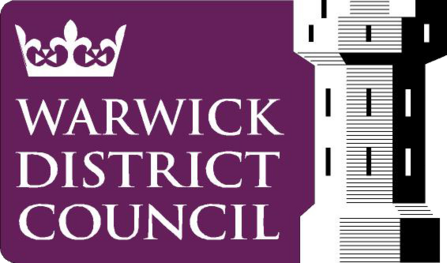 In partnership with Warwick District Council