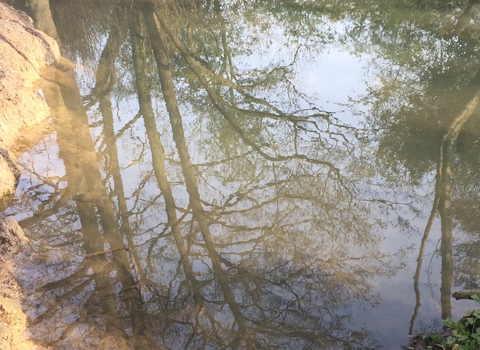 A Wilder Whitnash
Spending time outdoors makes us feel better!
Has connecting with nature helped you during lockdown? Did you make any doorstep discoveries? How did it make you feel? Keen to keep it up whilst giving back to these vital places? Our Wilder Whitnash project provides local people the chance to feel better whilst giving back to your local nature reserve!
How?
The last year has shown us how important being outdoors, surrounded by nature, is for both our physical and mental wellbeing. Taking the time to get outside can help ground us in these uncertain times whilst providing a sense of calm and balance.  Keeping active and getting involved in hands on tasks can be extremely rewarding and you might even learn something new or meet some like minded people!
Thanks to funding from the London & Quadrant Housing Trust, Warwickshire Wildlife Trust will be hosting a series of events for local people at Whitnash Brook (CV31 1YJ) in Leamington Spa.
Hands on conservation taster days
Practical hands on taster sessions will run fortnightly on Wednesday mornings (10am - 1pm) throughout the summer.  The sessions are very social and we provide the tools, know-how and all PPE.  Everyone is welcome and no time commitment/experience is required but volunteers must be over 18.  All you'll need are some sturdy shoes and a waterproof jacket as we don't let the good old British weather stop us! 
Please note that we're keeping group sizes small to ensure we can socially distance, so pre-booking is essential. To express interest in attending a session please contact project officer Kat Reay via email: Kat.Reay@wkwt.org.uk or call 07703192198.
Taster sessions: 9th & 23rd June and 21st July 2021
Wellbeing in the Woods: 4 Week Course
Join us on Friday mornings, 10-12am to explore the '5 ways to Wellbeing'; Connect, Take Notice, Be Active, Learn Something New and Give Back. This is a gentle course and open to anyone over 18, but please note that unfortunately parts of the reserve are not accessible by wheelchairs.
Course dates: 11th, 18th & 25th June and 2nd July 2021
Please note that we're keeping group sizes small to ensure we can socially distance, so pre-booking is essential. If you're interested in the course please contact Kat by email Kat.Reay@wkwt.org.uk or text/call on 07703192198.
Community Events
In addition to the taster sessions we will also be hosting some small scale, COVID secure community events this summer which will include family bushcraft and our meet a tree sessions.  Please note that pre-booking is essential via our events page.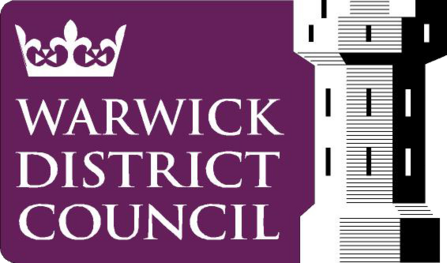 In partnership with Warwick District Council