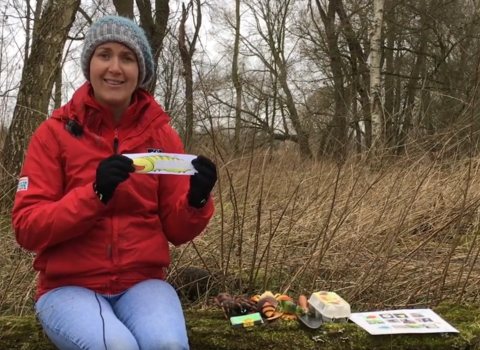 Taking learning outside!
Ideas for taking the curriculum beyond the classroom
We are passionate about getting not only children confident about being outside but also teachers. In the video below, our education manager Vicky shares a few ideas for adapting outdoor activities to fit your topic of choice and shows how just a few bits of simple kit can make any lesson open to an outdoor element.
If you feel your school still needs a little more support with outdoor learning, please get in touch as we do have some free teacher training session available to schools in our project areas of Coventry, Nuneaton and Bedworth. Also, if you are covering a topic and need some advice on how to lead some elements of it outside, please email us at education@wkwt.org.uk.
For lots of ideas for running your own outdoor nature club or nature tots sessions visit our main Wild About Learning hub.