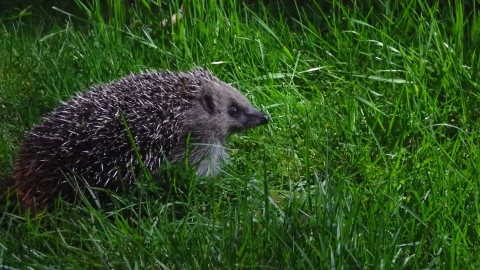 Hedgehog Ecology and Management for Practitioners training course
Location:
Brandon Lane,
Coventry,
CV3 3GW
Book
A one-off day course for land managers and consultants to inform greenspace management in the UK to help the declining hedgehog.
About the event
Hedgehog numbers have declined by a third in the last decade. This course looks at the ways we might change the management of our land to better support hedgehogs. It is aimed at people involved in the management of public spaces or private amenity land, including consultants, landscape architects, developers and greenspace managers.
The course is run by our Senior Hedgehog Officer, Dr Deborah Wright, and covers topics such as hedgehog ecology, decline, surveying and mitigation throughout the day. 
Hedgehogs provide a means to engage people in biodiversity issues and an intelligent focus for satisfying the requirements of the NERC Act. Hedgehogs are also frequently overlooked in ecological impact assessments. Small management changes can dramatically improve areas of land for this UK BAP species, potentially reversing its decline and enriching biodiversity more broadly.
This course has been produced by the People's Trust for Endangered Species and British Hedgehog Preservation Society, with contributions from experts Dr Pat Morris and Dr Nigel Reeve.
Know before you go
What to bring
Some of the day will be outdoors, so please wear warm layers and bring waterproofs and sturdy boots/wellies.