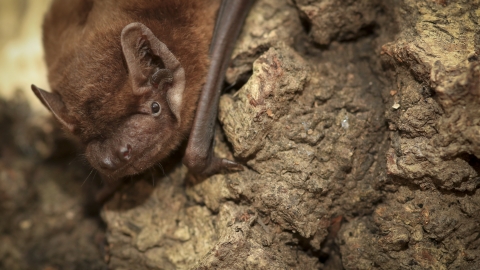 Batty WFfW Webinar
Location:
Zoom,
(The Zoom link will be provided before the event)
Book
Join Wilder Future Officer, and mammalogist, Dr Deborah Wright, for an evening all about bats.
About the event
In this online webinar, you will learn all about our flying mammals, the bats. Set around Halloween, you will learn about misconceptions about bats, as well as how to "listen" out for them.
Please note that this is an event exclusively for young adults aged between 18 and 35 years old.
The event forms part of the Wilder Future for Warwickshire project, generously funded by the National Lottery Heritage Fund. For more information on the project and to apply to get involved, head to wtru.st/wilderwarwickshire.