Family Days out at Parkrdige
Please note:  Parkridge Visitor Centre and nature reserve is currently closed. 
Come and play in our back garden!
Did you know that Parkridge used to be part of Malvern Hall's back garden? Children have played here for centuries and yours can follow in their footsteps today.
There's something for all ages and our paths are buggy friendly. Let off steam in the Woodland Playground, build a den in the Arboretum or get cooking in the Mud Kitchen. Walk a trail to spot some of our local birds, or look out for the Coots and Moorhens on the old Boating Lake. If it's sunny you might even see our resident terrapin indulging in a spot of sunbathing...
Play, Explore, Imagine!
Thanks to The Veolia Environmental Trust, the Parkridge Centre has a new play trail!. Come along and learn about nature whilst having great fun playing on our new equipment. Use your imagination to explore our bird's nest and pretend you're a chick, wrapped up warm inside or an adult bird, flying to the nest taking food to your young.
Explore the textures and colours of the natural world on our sensory path and make some mud pies in our outdoor kitchen. Scramble up our cargo net like a squirrel climbing a tree or crawl through our tunnel like a wiggly worm. Come and discover your wild side! 
Cafe and Children's activities
After enjoying the glorious outdoors, our café awaits you for a light lunch, tea and cake or the ever important ice cream. If your little ones have pocket money to spend, then our small shop has a variety of wildlife themed items for you to enjoy at home.
Want to get more involved? Check out our Children's Activity Days and our Friday Nature Tots sessions with a different theme every week.
Please note only Assistance Dogs are allowed in the café and reserve. An outdoor, undercover seating area is available for you and your four-legged friends.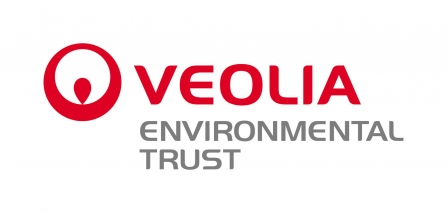 Funded by Veolia Environmental Trust