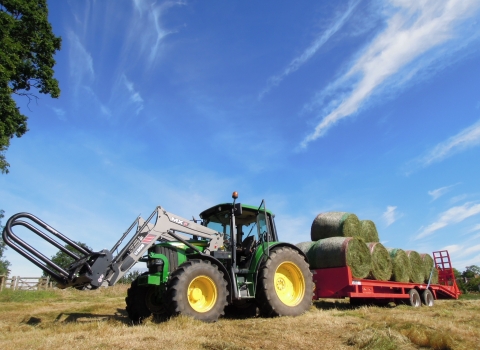 Other reserves we manage
We care for a number of other reserves which have no public access. We manage these places for the wildlife there. 
These include: 
Dunchurch Meadow
Dunchurch Meadow  is a site of just under 3ha which, in summer 2014, received green hay beginning the enhancement works here. The green hay was harvested from our donor Coronation Meadow, Draycote Meadow SSSI, and was transported by tractor to Dunchurch Meadow. The site had been harrowed in preparation for the green hay, which was strewn on a hot summer's day by-hand by a team of Warwickshire Wildlife Trust volunteers and staff. 2000 wildflower plug plants were planted at Dunchurch Meadow in 2015. The species chosen added additional diversity to the meadow. 
Dunchurch Meadows is open to our members and to non-members on special Open Days or training events.  Members are asked to be considerate to the residents of the Hall, who overlook the meadow site, with regard to timing of visits. Survey work and training days are open to all volunteers interested in undertaking flora surveys on the meadow.