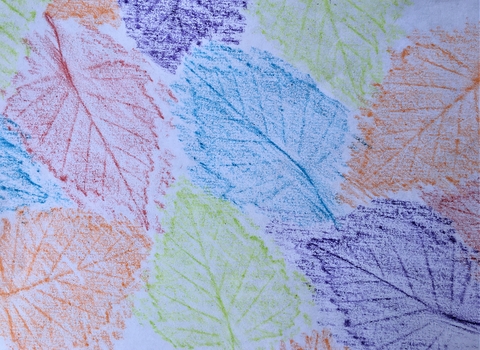 Become an outdoor artist!
Nature is full of patterns and possibilities for making creative masterpieces
This session for Nature Tots and pre-school children includes a whole variety of ways to inspire little people to craft their very own wild creations! Whatever the weather or the season, there are lots of natural materials to work with and most activities need only very simple equipment like paper, crayons and a paintbrush - plus a little bit of imagination!  
Video: Join our education manager Vicky at Brandon Marsh as she shares some of the team's favourite makes and then enjoy getting outdoors to try a few of them! How about making a mud troll or a simple bark rubbing? Or having a go at mud painting! These are all activities which will make any trip to the woods or your local park a great adventure. Don't forget to pack some water for a really hot summer's day to help make everything super muddy!
Activity sheets: For those days when you want to be at home rather than out and about, we also have a few activity sheets. You might like to use a straw to blow-paint a woodland picture, or turn your hand to 'sculpture' and create an egg carton creature! There is also a simple recipe for making salt dough to take a leaf cast - perfect for a rainy day when bark and leaf rubbing outside would be too tricky!
We would love to see your creations! If you've had fun with your Nature Tot/s and have a brilliant bark rubbing, a terribly muddy troll or a colourful woodland crown you'd like to tell us about, message @WarwickshireWT on Facebook or get in touch with the education team. Enjoy!
Download an activity sheet