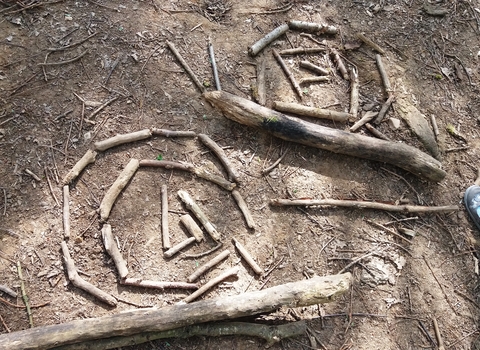 Get creative with our wild art session
Become an outdoor Picasso using mud, leaves and sticks!
This session is all about using your imagination to create your very own works of art by exploring the natural world for textures and materials.
Check out our video for inspiration and then get outside to see what you can create, or if it's too rainy for these activities, download the activity sheet at the bottom of the page for an indoor craft.
We'd love to see your works of art! If you'd like to share a photo with us, contact the education team or message us on Facebook. Whatever you do, have lots of fun!
Video: Join education manager Vicky at Brandon Marsh Nature Reserve as she explains how to create brilliant bark rubbings, makes a splash with mud painting and then clears the ground for a colourful collage. 
DOWNLOAD THE ACTIVITY SHEET