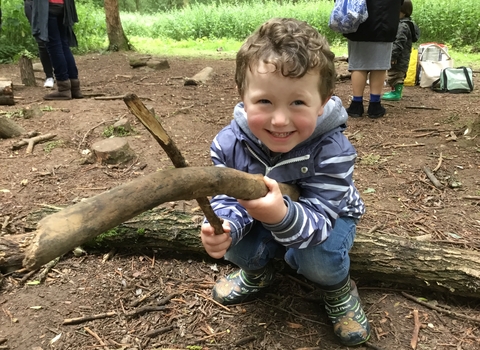 Become a woodland musician!
Nature is full of music and this session is all about how to create your own!
Join our education manager Vicky at Brandon Marsh Nature Reserve as she explains in the video how to make a woodland xylophone, then get outdoors and see what tunes you can create. Watch to the end for a craft activity to make a banjo!
You may also want to check out our activity sheet to make a rain stick - grown up help is needed for this but creative pre-school children will love to give this a go with supervision. If you'd like to share your musical creations with us, message @WarwickshireWT on Facebook. Enjoy!
Download an activity sheet