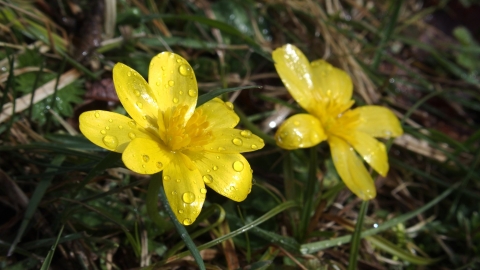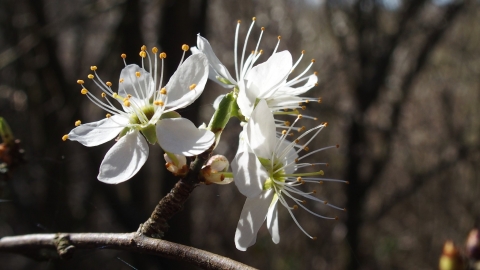 This peaceful reserve is in a rural area near Knowle.

Know before you go
Access
Off Cuttle Pool Lane
Dogs
No dogs permitted
Assistance dogs only
When to visit
Opening times
Open all year. Only space to park 1-2 cars in front of gate.
Best time to visit
May to September
About the reserve
This reserve was used for sand and gravel extraction from the 1930's. It became disused  around 1975 and Warwickshire Wildlife Trust took it over in 2012. The reserve is made up of grassland, woodland and areas of scrub.
What's it like to visit? 
Cuttle Pool nature reserve is a quiet and peaceful place down a rural road and is tricky to find. As there is minimal space to park it can be a tricky reserve to visit. There is pedestrian access and paths are informal. A local group of dedicated volunteers look after the reserve once a month. 
What might you spot? 
The reserves is a good spot for birdwatching with species to look for including buzzard, raven, green and great spotted woodpeckers, common redstart, spotted flycatcher, common and lesser whitethroats, willow warbler, nuthatch, jay and bullfinch. 
Butterflies and moths you might see include small coppers, common blues, burnet moths and painted lady.  
What is there to do here?
Contact us
Warwickshire Wildlife Trust