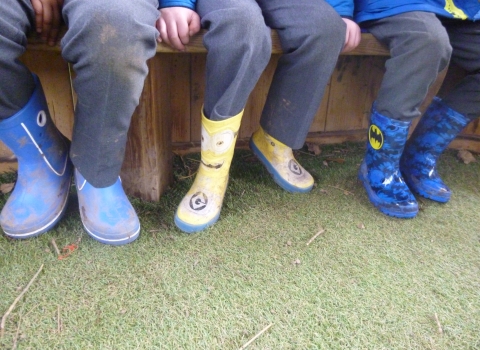 Our Really Wild Workshops for children offer fun activities with an environmental twist. We run thess throughout the school holidays for 4 - 11 year olds. To find out what's coming up and to book your places, head to our what's on section.
Please remember that parents and/or guardians must accompany all children under 8 years at all times, and they are also welcome to accompany older children during activities. We do still head outdoors for activities in most weathers, so please dress appropriately! #WearYourWellies 
We have attended a number of sessions run by you and they have all been fabulous. My son has benefited so much and for us that's priceless.
Thank you again!
Really Wild Workshops
When are they on?  Throughout the week in school holidays. There are two sessions per day, 10:30am - 11:30am and 12:30pm - 1:30pm
What age are they for? Most workshops are for children from 2yrs + but look out for our special 8yrs + days too. 
Where do they run?   Brandon Marsh near Coventry and the Parkridge Centre in Solihull.   
What are they like? Each workshop is themed, from pond dipping and brilliant birds to den building and wicked woodlands.
What do they cost? £3.50 per child, plus one free accompanying adult admission at Brandon Marsh.