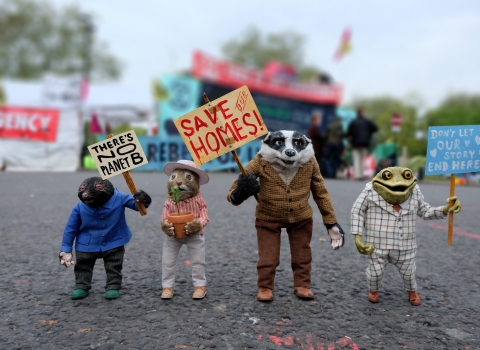 Mass Lobby-Join our free coach to London on June 26th!
Join our free coach to London on June 26th!
Book a seat on our free coach and join thousands in Westminster to tell MPs that they must act now to set the foundations for a brighter, greener and safer world.
The Lobby
We are partnering with The Climate Coalition on a mass lobby for climate, nature and people and we need your help. Our natural world is in a critical condition. The laws and systems to keep it healthy are failing. Over 60% of plants and animals in the UK are now under threat.
Nature underpins our physical and mental health, yet litter, pesticides and dirty air are facts. We need healthy soil to grow food, clean air to breathe, safe water to drink, and green space for exercise and relaxation. Yet we're moving the other way.
The Government is shaping a new Environment Bill to create a legal framework for their promise to leave the environment in a better state over the next 25 years. We must speak to MPs on nature's behalf and impel them to restore nature and secure a sustainable future.
If you share our vision - act now. Join a line of thousands queuing around Westminster and discuss the environment with your MP.
Guide to the day
Download the event guide here.
Timings on the day
Free travel
Our free coach from Brandon Marsh means that supporters and staff can attend the lobby free of charge. Seats are allocated on a first come, first served basis, and full information will be sent about the itinerary upon booking.