The Sherbourne Valley Project – Help us in our mission
The Sherbourne Valley Project is committed to restoring the source of Coventry's river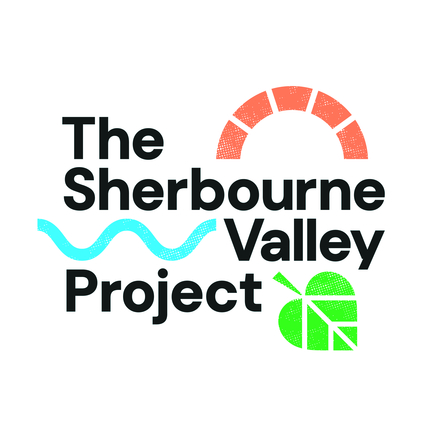 Made possible by National Lottery players, the project is using funding of £253,600 which has been awarded by The National Lottery Heritage Fund to help develop plans to apply for a full National Lottery grant at a later date.
In order to make this ambitious scheme work Warwickshire Wildlife Trust are working in partnership with Coventry City Council, Historic Coventry Trust, Coventry City of Culture, Severn Trent, Environment Agency, Citizen Housing, Diocese of Coventry and Coventry University.  They also need the support of individuals and local communities to re-write the future of Coventry's River Sherbourne by establishing an urban living landscape in which people, nature and culture can thrive.
Flowing downstream from Corley Moor, right under and through the heart of Coventry city centre and out to its confluence with the River Sowe in Baginton, this 10-mile waterway is rich in built, natural and cultural heritage; from scheduled monuments to precious natural habitats and unique histories. It is a river with many a story to tell across the centuries.
Having been long-overlooked and partly hidden for decades, together we are working to reconnect people to this special river and the surrounding valley, by making it more accessible along its length and offering immersive interpretation experiences to ignite imaginations. We will lovingly restore the architectural gems and fascinating feats of engineering that sit along its banks, take action to improve the river for wildlife – ensuring a greater biodiversity, and educate local people and schools, empowering them to protect this heritage for all to enjoy.
There are three main strands to the Project:
1)       To reverse the decline of natural heritage so that the river can support wildlife to thrive in the city, providing additional benefits to people's health.
2)       To protect the built heritage along the river so that in 100 years' time these assets still have a value to people and their story is not lost.
3)       To bring the river back to life for people through innovative engagement, helping them get a sense of the past, appreciate the value of the natural heritage they have today, and feel empowered to pass that heritage on to the next generation in a better condition.
Commenting on the project, Caz Bailey, the Scheme Development Manager at Warwickshire Wildlife Trust said: "we have plenty of opportunities for people to get involved and in the development phase a really important part of this is finding out what people already know about the river and how they would like shape the project going forward. We've got some simple online consultation surveys for people to have their say as well as a series of face to face events."
The online surveys can be found here: www.warwickshirewildlifetrust.org.uk/RiverSherbourneSurveys
Caz went on to say: "Now that Covid restrictions are easing we are also starting a series of events and activities including volunteer taster sessions. The practical volunteering will initially be focused around Lakeview Park, but will span various sites throughout the valley so people in Coventry will never be too far away from an opportunity to get involved. In addition to this we are working with one of our other partners, Historic Coventry at Charterhouse Heritage Park helping them develop their "Nature Team" volunteering sessions.  Please get in touch if you are keen to get out and about after lockdown and want to make a difference by joining our work parties to carry habitat maintenance and improvements."
For more information, including the latest events and surveys, visit: www.sherbournevalley.co.uk
You can also follow us on Facebook: @RiverSherbourneValleyLL, email: sherbourne@wkwt.org.uk
Follow @HeritageFundUK on Twitter, Facebook and Instagram and use #NationalLotteryHeritageFund 
Further information
For further information, images and interviews please contact Caz Bailey at Warwickshire Wildlife Trust on 024 7630 2912 caroline.bailey@wkwt.org.uk