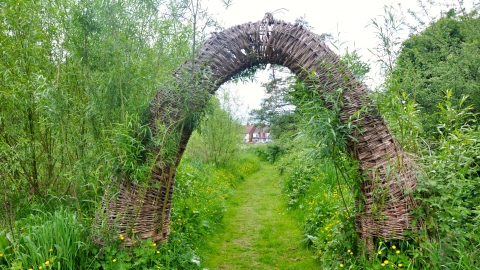 An oasis of calm with lush vegetation.
Location
Know before you go
Walking trails
On foot you can enter the Reserve via the junction of Meadow Close and Wright Close.
Access
Not wheelchair accessible. 
Access is off the A51, Coventry Road. From the roundabout connecting the A51, A4097 and B4098, take the exit for the A51, Coventry Road. Turn into Pear Tree Avenue, then Meadow Close is the next right for access on foot.
When to visit
Opening times
Open to the public
Best time to visit
April to June
About the reserve
Kingsbury Meadow is a small, peaceful meadow, on either side of the Hurley Brook, which is a tributary of the River Tame.
What's it like to visit?
Explore the different habitats here from marshy and wet grassland and swamp to woodland and an important sedge bed of waist-high reeds. It's best to stick to the path and you will be surrounded by the wildflowers and grasses. 
The brook runs through the middle of the reserve with a footbridge at one end and stepping stones at the other. After heavy rain the stepping stones may be submerged but in drier spells you can do a circular walk round the reserve. There are three live willow structures to admire and two signs showing you a map of the site and the species you might see here.   
It's an old flood meadow and while it doesn't flood anymore it can get boggy so remember to wear appropriate footwear. 
What might you spot?
The sedge bed has two species that are important to Warwickshire and not found much in our county - Brown sedge and Marsh horsetail. Look out for evidence of otters in the area and fish in the brook. If you're here at dusk you might see pipistrelle bats.  The swamp habitat here is great for bees, dragonflies and hoverflies and the wildflowers include great burnet - spot the crimson lollipop flowers!   
Environmental designation
Local Nature Reserve (LNR)