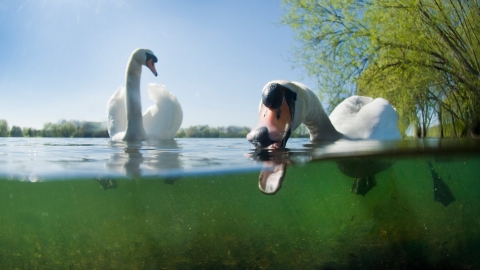 A series of shallow pools that are good for wildlife
Location
When to visit
Opening times
Open at all times
Best time to visit
April to July
About the reserve
Alvecote Pools reserve has been cared for Warwickshire Wildlife Trust since 1997.   
What's it like to visit?
This reserve has a series of shallow pools along the River Anker. Until the 1960's there was mining here by the Pooley Hall Colliery and mining subsidence formed the pools. It is a good place to spot birds, dragonflies and orchids through the different seasons.    
What might you spot?
Look out for crested grebe, tufted duck, pochard, shelduck, little ringed plover and reed warblers on the pools. You may spot the flash of turquoise of a hunting kingfisher or a Great white egret spearing fish with its long, sharp beak., A dozen varieties of dragonfly flit across the pools in spring and summer and if you fancy bug hunting you could find some of the  many beetle species found here. 
Environmental designation
Site of Special Scientific Interest (SSSI)