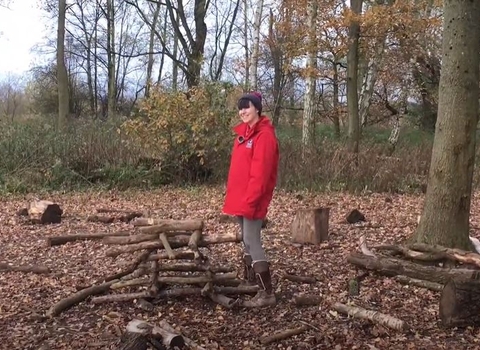 Take on a teamwork challenge!
Try our fun activities to encourage collaboration and cooperation
This Nature Club session for primary school age children is all about working together through a variety of fun activities. Group games and activities can be a great way to develop life skills such as teamwork, confidence, resilience and communication skills and our education team frequently finds that different children shine and speak up outside the confines of a classroom, inspired by the outdoors and a practical challenge. 
Top tips: Set boundaries for your groups and then enjoy watching them working together to tackle the challenges you set. Small teams of 2 to 4 children are often ideal so everyone can fully take part. Encourage the children to share small tasks within each challenge, for example with litter picking, one looking out for rubbish, one having gloves or a stick to pick it up and another carrying the collecting bag, then after a few minutes they all swap over.
Video: Join our Education Officer Katie at our Brandon Marsh nature reserve as she shares some top tips for litter picking, demonstrates a woodland building game and takes on an egg challenge! Would you be able to build a higher tower? Will Katie's egg break? Take a look!
Download an activity sheet