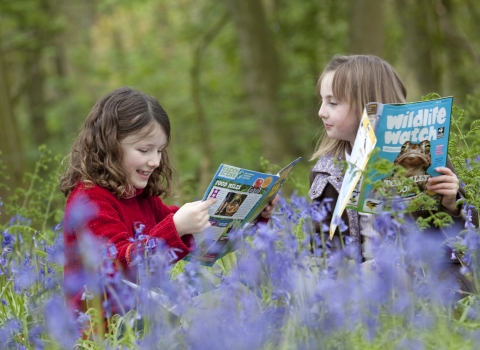 Wildlife Watch magazine
Your Autumn issue of Wildlife Watch magazine is coming soon! Why not print your Autumn 2019 poster now!
Meet this mysterious migrant!
Our Wildlife Watch magazine for our junior members is issued 4 times a year! Packed full of information, articles and everyday actions you can do to help nature, the magazines are a one-stop-shop for all things wild!
Read your Summer 2019 edition!
Print your Summer 2019 poster!
Meet a majestic giant - the awe-inspiring humpback whale! 
Read your Spring 2019 edition!
Print your Spring 2019 poster!
Enjoy a spring scene of a harvest mouse climbing up a bluebell.