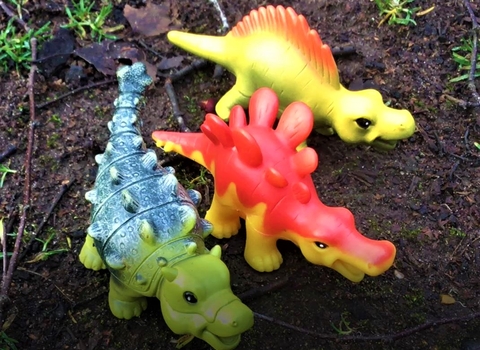 A prehistoric adventure for tots!
Know your triceratops from your tyrannosaurus...
This session for Nature Tots and pre-school children is all about the dinosaurs which roamed the earth millions of years ago.  Join education manager Vicky in the video as she shares some dino facts, completes a jigsaw, finds a fossil egg and creates a nest where it can hatch!
Gather your toy dinosaurs for some outdoor play and take a look at our downloadable activity sheets below. Learn about different kinds of dinosaurs with our cards or encourage your little one to have a go at our dinosaur jigsaw! If you have a little more time and some plaster of paris, there is also a craft sheet with instructions for how to make and paint your very own fake fossils!
DOWNLOAD AN ACTIVITY SHEET