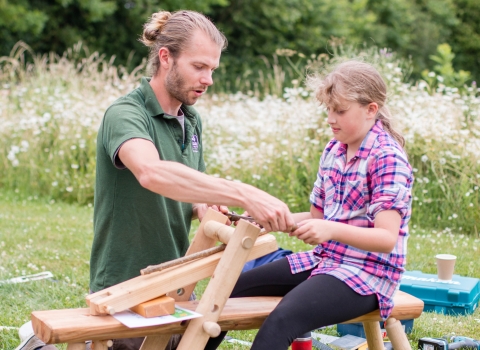 Exciting events. Awesome activities. Important issues. Crucial campaigns.
We want to bring a bit of wildness to everyone's lives. Being outdoors and connected to nature is proven to make positive differences to people's lives. Join in with our campaigns from supporting our local hedgehog improvement areas to our annual, national challenge to go wild for 30 Days every June! 
We aim to show youngsters of all ages the importance of the environment in their daily lives and run sessions from Nature Babies to Call of the Wild for teenagers. 
Our packed Events programme has something for everyone from weekly walks, monthly book clubs and seasonal identification sessions to our annual summer party with ales. Try foraging for wild food, campfire cooking or outdoor theatre shows! And you're welcome at our Wildfests in every season.