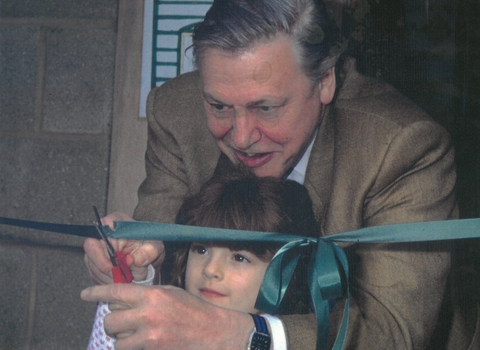 We're celebrating our 50th year!
Watch our 50th year film
We're so excited to be sharing our 50th birthday film with you all! Take a step back in time with us as we reflect on the last 5 decades and everything we've achieved. From a certain someone known for his inspirational wildlife TV programmes to children meeting pond creatures for the first time, watch as we celebrate highlights from the last 50 years!
Who are we?
Warwickshire Wildlife Trust is the leading local independent conservation organisation. Our mission is to bring people closer to nature and create a land rich in wildlife.
Supported by our passionate members and dedicated volunteers we are working to bring about nature's recovery across Warwickshire, Coventry and Solihull through practical action, education and influencing behavioural change.
Connecting to nature during COVID-19
We recognise that our nature reserves are vital green spaces for local people to connect with nature and they are all open for you enjoy. Both Brandon Marsh and Parkridge have now been able to reopen to differing extents. Please read our latest update on accessing reserves. 
Nature continues to bring many of us solace in these difficult times, so do try to take time out of your day to enjoy the wild places around you, whether that be in your garden, local park or nature reserve.