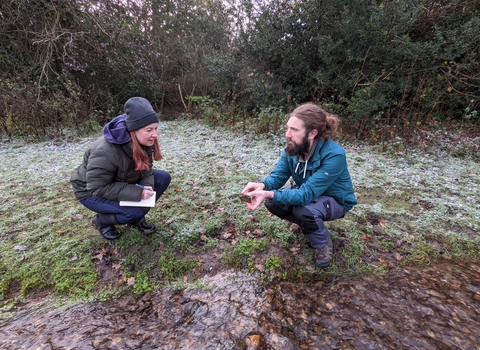 Meet the team - who we are and what we are doing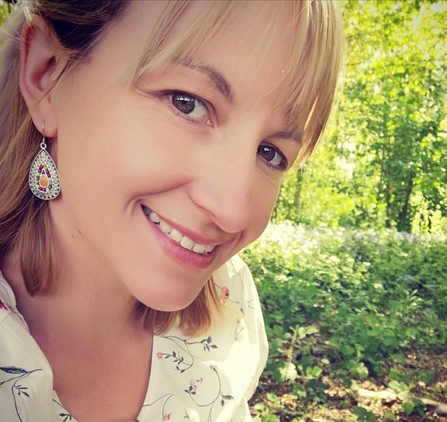 Caz is leading the National Lottery Heritage Fund development scheme, managing the team staff, contractors and partners to effectively research, evidence and agree the projects which will be submitted to the National Lottery Heritage Fund in the Delivery Phase bid, leading on:
Being the figurehead for the Scheme; liaising, networking and building rapport and strong working relationships with a wide range of existing and new partners, stakeholders, landowners and external organisations, including local communities, politicians and media.
Managing contractors delivering feasibility studies for green space enhancements.
Developing the schemes brand, website, marketing and social media
Agreeing a programme of activities to increase access to the valley and its heritage.
"I've been working in the Nature Conservation sector for nearly 20 years. During that time, I have worked for serval different charities including three Wildlife Trusts, the National Trust and Butterfly Conservation. I've also spent time working in the private sector for an ecological consultancy. These roles have focused on a wide range of activities including site management, surveying and monitoring, and community engagement and have all had project management as a large part of them. I get excited about data (I love a spreadsheet!) and using that to analyse and make informed decisions. I'm looking forward to co-ordinating and pulling all of the aspect of the scheme together.  I feel very privileged to be part of such an exciting scheme, which involves a wide range of partners and will positively benefit so many people's lives as well as the environment."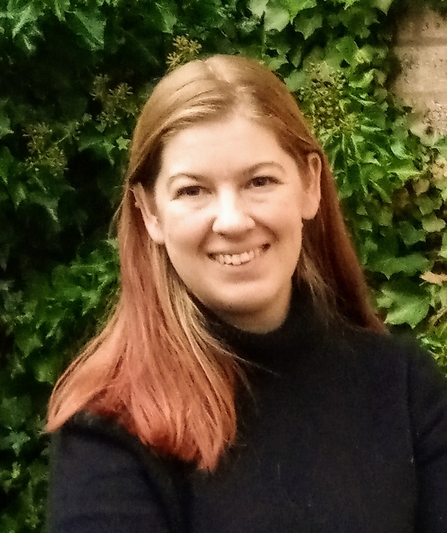 Charlotte is developing community consultation, taster engagement events and walks, and volunteering activities, Leading on:
Delivering a robust community consultation programme to gather peoples' views, ideas and aspirations for the River Sherbourne based around the project themes developed.
Developing and delivering a series of taster activities and events to test their reach, uptake and deliverability and to consult attendees on their views.
Consulting with schools and delivering school taster sessions to develop a River Ranger project as part of the scheme and agree an outline programme of schools engagement.
Attending community meetings and events in the key areas along the valley, to ensure the scheme continues its local presence and keeps groups well informed.
Leading with the coordination of a study to look at key community engagement projects within the city centre – to include a blue line to follow the river and places to listen to the river.
"This role brings together two things I love and feel passionately about; wildlife conservation and exploring our cultural heritage. I have been lucky to have had some great jobs in both areas of work. I spent time working in Stoke on Trent as a Countryside Ranger, before moving to Cumbria Wildlife Trust where I worked on the 'Save our Squirrels' project, protecting the red squirrel – a great project which I loved! More recently, I've worked at Wicksteed Park in Kettering, where I helped to share the story of this quirky 1920's theme park. In complete contrast to that I then took over at Oakham Castle, to run their events programme, from weddings to Living History. In all these roles I met some incredible people and together we learnt about these different places and what makes them special. I am looking forward to doing the same thing here with the River Sherbourne and with a new set of people. Covid may give us challenges, but I am sure that I will be able to get out and meet you all one way or another and hear what you have to say"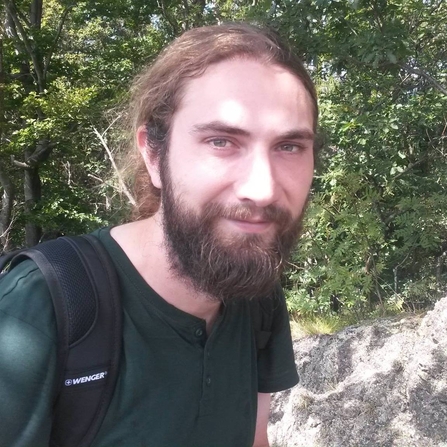 Alex is developing a programme of habitat creation, restoration and enhancement. Leading on:
Completing full catchment walk overs with key stakeholders to identify areas and opportunities for wetland creation.
Devising a series of small, medium and large-scale wetland creation, habitat management and/creation projects
Devising a detailed natural heritage conservation plan for the valley, from the upper catchment of the River Sherbourne to its confluence with the River Sowe
Liaising with and coordinating support from volunteers to do survey work and also practical habitat conservation.
Leading small volunteer work parties to deliver some habitat management on sites.
Working with Severn Trent staff to complete mapping of all surface water outfalls along the valley.
"I have been working in nature conservation for about 10 years mainly around the Midlands where I grew up.  I joined the RSPB wildlife explorers when I was 10 and have been an avid birdwatcher and nature enthusiast ever since – it's more than likely that if you see me I'll be clutching a pair of binoculars. I grew up in Birmingham and this has given me a real passion for the hidden wildlife and habitats that can be found in urban locations – from parakeets to peregrines, it is really amazing what wildlife you can find you can find if you take the time to look in the 'Urban Jungle'. I'm really excited to be involved in a scheme as ambitious as the River Sherbourne Valley Living Landscape –a scheme such as this grants the rare opportunity to make a real difference to urban habitat and bring more wildlife into the city – my aim is to bring a little bit more of the fascination, peace and tranquillity that nature can bring to Coventry."