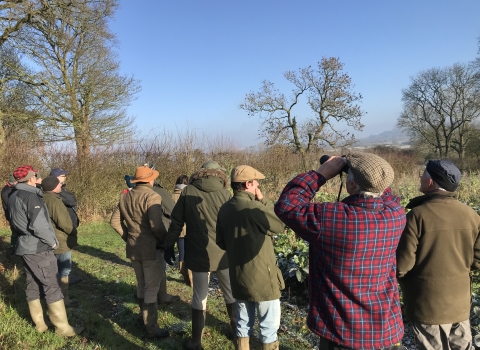 Working with farmers and landowners
Agricultural land covers 70% of Warwickshire and therefore if we are to realise our vision of Living Landscapes we must work collaboratively with farmers to support nature's recovery. 
Farming has received negative publicity in the past with farmers themselves being blamed for wildlife decline in the farmed landscape.  Of course the reality is clearly more complicated than that.  Farming like all industries is led by government policy and market forces.  History has shown that when farming policy directed farmers to remove hedgerows and intensify agriculture, they did.  When government policy switched to direct farmers to create set-a-side (uncropped) land, they did. So if we can influence government policy to put environmental principles at the heart of decision making, farmers could become our biggest ally. Farming policy in this country has contributed to the decline of wildlife in the landscape.  Future farming policy can play a role in nature's recovery.
Nationally the Wildlife Trusts have worked together to produce 'What next for farming?' our vision for the future of agricultural policy in England.  This vision outlines how a new agricultural policy could be directly linked to the benefits which farming provides to wider society beyond just food production.  As custodians of the countryside we believe that with the right support farmers and land managers can provide a wide variety of benefits for all of us.
We propose eight benefits that farmers and land managers should be paid to provide us with:
More, bigger and better natural habitats
Thriving wildlife everywhere
Abundant pollinators
Healthy soils
Clean water
Clean air and climate change mitigation
Flood risk management
Healthy people
Here in Warwickshire we have been working with farmers for decades, supporting them to manage their land with nature in mind and create more sustainable approach to agriculture.  Our Tame Valley Wetlands and Dunsmore Living Landscape schemes have been supporting land managers to restore hedgerows, plant trees, create wetlands and re-naturalise rivers.  We also have two projects that work specifically with farmers.  The Arden Farm Wildlife Network was established to help farmers share best practice on incorporating wildlife management into regular farming practices and our partnership with Severn Trent helps farmers in drinking water catchments to reduce their impact on rivers and streams.  These projects help wildlife to live beyond the borders of our nature reserves, contributing to more, bigger, better, joined up Living Landscapes.
In early 2021 we were thrilled to share our Arden Farm Wildlife Network tree sparrow project with this podcast.  One of the farmers we work with, Nicky Saunders joined us to share her views on why being part of the network has been so rewarding.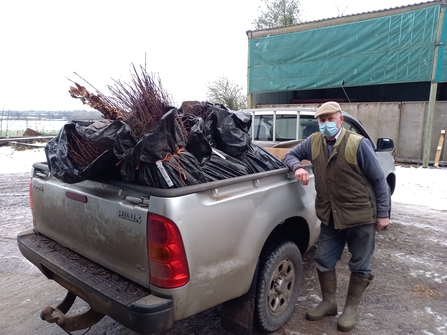 We've also distributed 8,530 trees to farmers in our Arden Farm Wildlife Network. Supplied by The Woodland Trust & Solihull Council these trees will fill gaps in hedgerows & create new woodlands. Great for wildlife & nature based solutions for capturing carbon & reducing flood risk.